Jessica Simpson for Weight Watchers Commercial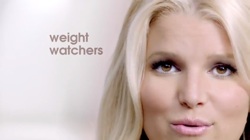 I got a chance to score the new Weight Watchers commercial, "Choices," starring Jessica Simpson. This came from a series of songs I produced and wrote with my friend, guitarist Chris Wrate.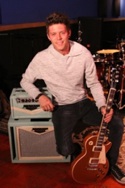 Chris is an amazing guitarist who has worked and toured with David Foster, Daniel Powter, Lee DeWyze (American Idol Season 9 Winner/Sony Music Entertainment), Charice (143/Reprise), Daniel Powter (Warner Bros.), Taiwanese artists Shin & A-Lin (Avex), and Iyaz (Belug Heights/Reprise), among others.
The commercial can be seen below:
&nbsp