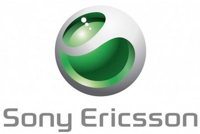 One of my favorite hobbies is a cappella writing, and this commercial for this Sony Ericsson phone was a joy to work on from start to finish. The sonic palette begins firmly as an whimsical singalong reminiscent of Bobby McFerrin's "Don't Worry Be Happy," but as the commercial goes on, the goal was to create the feeling of an unfolding and expanding story. The challenge was to create a piece of music that would continuously grow and expand, not necessarily in volume, but in flow of story.
Besides the vocal "doot doot" pattern that runs through the entire piece, there's an additional subtle sonic element being added at least every two measures, including some foot tapping, toy piano, upright bass, and finally a modest string orchestra to elevate the story arc from the everyday to the distinctive.
Gone are the days of producing a commercial for a phone whose sole advantage is apparently its camera.