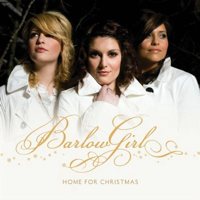 Christian rock band BarlowGirl has been around since 2003 or so, and I've done several string arrangements for their albums over the years, including their hit song Surrender and Never Alone. Their trademark trio harmonies melded with straight-ahead rock has been their signature ever since. When producer Otto Price called me up to work on their Christmas album Home for Christmas, I assumed it was going to be a straightforward string-sweetening-over-rock-band kind of project. "No," Otto said enthusiastically. "We want to do it all different. Classic. Harry Connick. Timeless."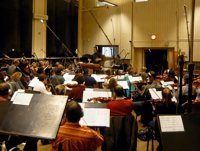 Otto sent me rough outlines of how they wanted the songs to go, and I proceeded to work on some larger string orchestrations. Some songs ended up as just strings and vocals, while other songs had a lot of overdubs added later. All in all, this was a tremendously rewarding project to work on. Once the orchestrations were complete, I flew to Prague to conduct and record a live string section. More details on that session, including some video footage, can be found here.
Preview some clips from a few of the songs here:
Home for Christmas is available on Amazon, Amazon MP3, and iTunes.